Christianne
tagged me, so I can't very well refuse! Most of you have seen this meme going around and if you haven't the title of the post pretty well explains it all. So without further ado, here are six random things about Kirsten ...
# 1: I once ate a robin's egg. Confusing it for Easter candy was easy as a 5-6 year old. I found a nest in the backyard with that pretty blue egg just begging to be consumed (or so I thought). Sadly, it was not chocolate filled and that crunch outside was not very sweet. I came to Mom with yolk running down my face and remnants of blue eggshell in my hand. Poor mama bird: some kid ate her baby.
# 2: I generally enjoy cleaning. Getting the bathroom to sparkle doesn't bother me. Hand-washing dishes tends to mellow me out. And the queen mother of all household chores in my book is laundry. Laundry rules!! I love folding towels & washcloths and putting clean sheets on my bed (oh, clean sheet day is sweet!!). But in heaven's name, do NOT under any circumstances ask me to dust. Ick. Just … DON'T DO IT, and we'll all be better off, okay?
# 3: I check my 401K balance obsessively. As in almost every day. This is a long-term investment people. But I get very, very happy when I see the little green arrows going up and very, very cranky when I see the little red arrows going down. Needless to say, the past 6 months have been rough on me.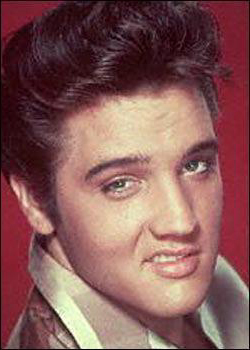 # 4: I played the piano & the viola growing up. I started piano lessons when I was 7 and on the viola when I was 10. I played viola through high school & even sat first chair for a few years until a whiplash injury dethroned me. Whenever I was playing viola, there was one habit of concentration that I never could control, try as I might: I curled my upper lip like Elvis whenever I played. I imagine there are still orchestra concert videos displaying the evidence (along with the rather attractive green bow-tie/cummerbund ensemble we were required to wear for performances).
# 5: I'm addicted to green beans. I've eaten them with/for dinner several times a week for many years now & I never get bored with them. Nope, not once. I easily go through 5-6 pounds a week. I also eat two apples a day, without fail.
# 6: You could be reading Heidi's blog right now. Yep, my parents nearly named me "Heidi". It was about to be official until an aunt said it sounded like a stripper name when paired with my last name. After that, my parents could not (in good conscience) name me Heidi, so here you have Kirsten.
Tag, you're it!!:
23 Degrees
Danny
Caleb
Kaari
Carl